Reinforced Concrete Structure Template for Revit - Metric
- Complete Ready-to-Go Template for Concrete Structures and Rebar -
Here is what's included in the Template:
Designed by a Civil Engineering Expert
This template has been put together by a civil engineering expert. It is a product of many commercial projects and lessons learned from those structures. It was designed to fit the needs of engineers working on professional commercial projects.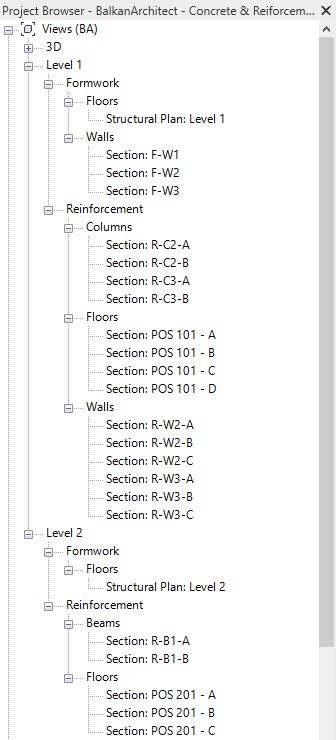 Project browser customization
The project browser organization has been customized in a way that most concrete structure projects operate. This will allow quick navigation when it comes to searching for a specific view.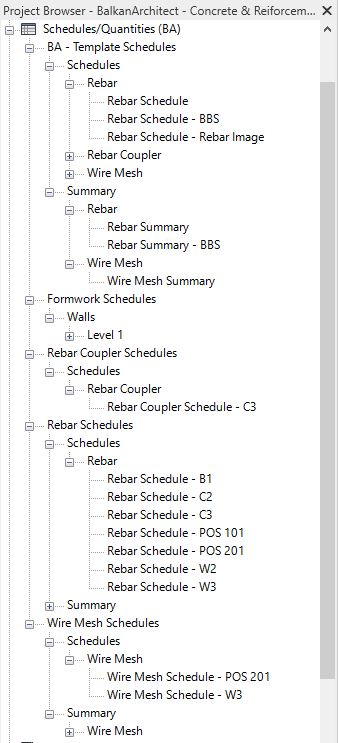 Set of pre-made Schedules
Building schedules takes time, when it comes to reinforced concrete structures it takes even more time. This is why a set of schedules are included, so they can be copied and used.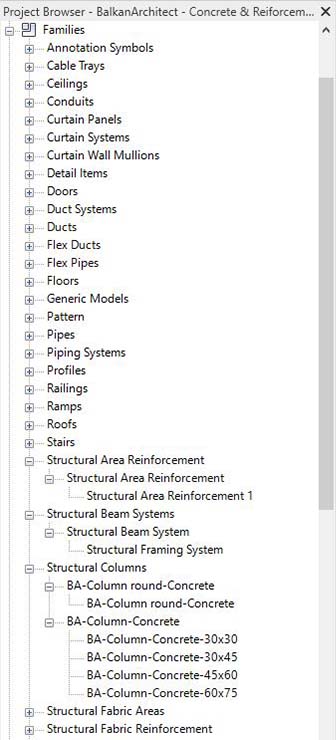 Pack of all necessary families
Your projects are as good as the families that you use. Because of this there is a long list of families that are included that will make the process of modeling concrete structures quick and easy.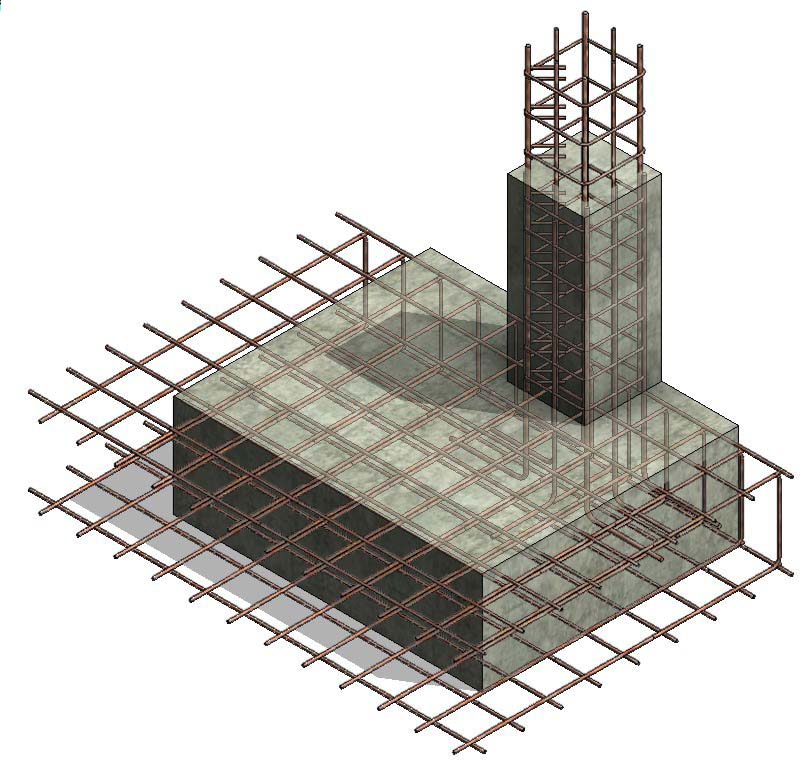 Perfect Setup for easy Rebar placement
This template insures that you can start placing rebar without having to worry if all families are loaded in. A basic set of families is there by default and you can start using them as soon as you open a new project.
This includes not only rebar shapes and bars, but also additional material such as rebar hook types, couplers, rebar shape images for quick scheduling and more.
Families for all Reinforced Structure Families
This is a list of the family packs that are included in this template:
Structural columns
Structural walls
Structural framing
Structural foundations
Structural rebar (end treatment, rebar bars, rebar hooks, rebar shapes, rebar shape images)
Structural rebar couplers
Structural fabric reinforcement
Structural area reinforcement
Structural beam system
Structural path reinforcement
Opening families (doors, windows, vertical openings)
Tag families
Dimensions
Titleblocks
Starting view
In addition to the family there is a small sample project where you can see how the template can be used.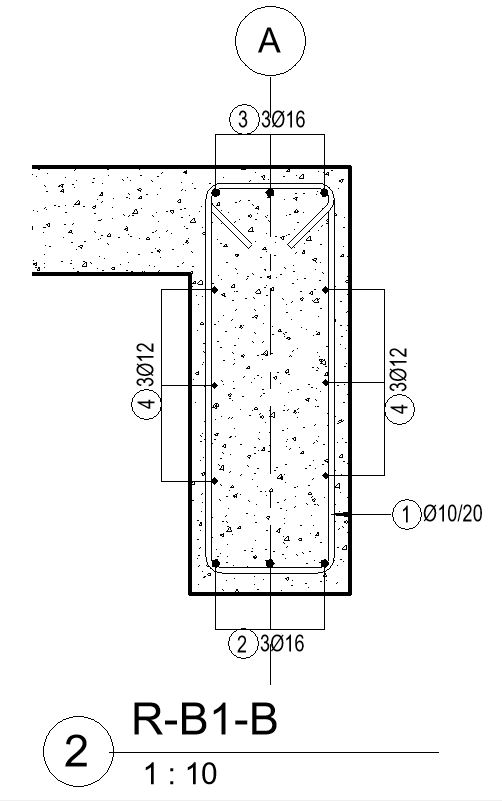 Once you have modeled your structure it's time to start placing annotation. This template is ready for that part too. You will have dimension styles, many different tag types for tagging all elements and more. In addition to that there is a legend included to help with presentation of rebar in plan views.
All annotation families can be used in different views such as floorplans, sections and details.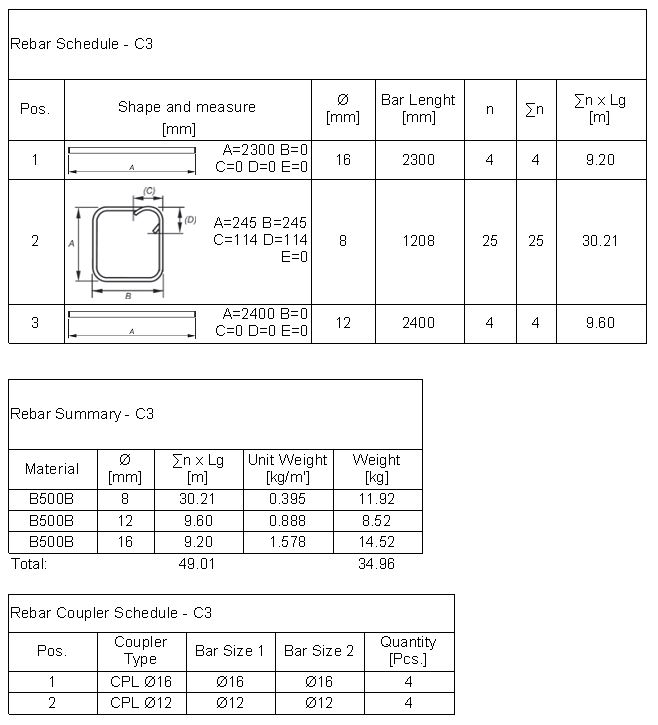 Pre-made Schedules
Schedules are one of the most important parts of any BIM project, because they allow you to extract data from the model elements that you have placed.
In preparation for this important step this templates offers two things.
One is ready-to-go schedules that are meant to be copied and used. By default the schedules will empty, but as soon as you define which partition of the model you would like to schedule, it will fill out automatically.
These schedules have many fields along with calculated fields as well as combined fields. Because of this they will give you good numerical representation of your model.
The second important thing is the parameters that have been assigned to all custom families that are included along with a few custom project parameters that make the process of data extraction more efficient and comprehensive.
Available in two Standards
Schedules are available in two types, with and without the BBS in the schedule name, this means that the ones without BBS will use the "Length of each bar" parameter and the ones with BBS will use the "Bar Length" parameter. "Bar Length" parameter will include bending factor in bar length while the "Length of each bar" won't. Depending on the standards of the country in which the project is located, you may use one or the other.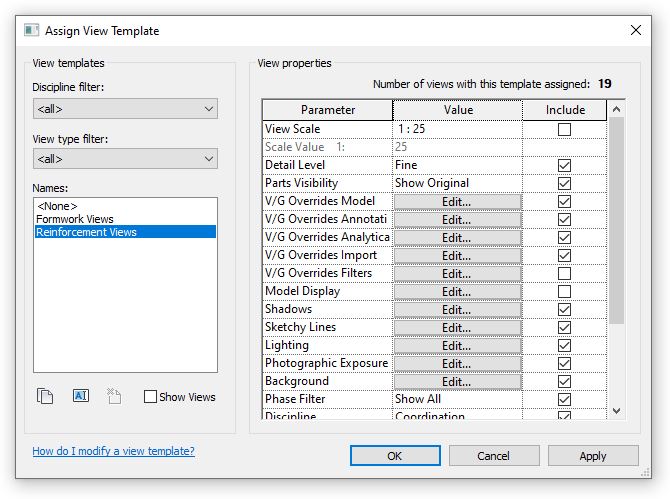 View Templates for easy graphics
Two view templates are included in order to help with quick view settings. These will apply all view settings such as V/G overrides, scale, detail level, graphic display options and more.
The two view templates are for tow different disciplines. One is for the formwork views and the other one is for the reinforcement views.
Set of Filters for quick application
Filters are rally useful when it comes to presentation of your views. Especially when it comes to reinforcement views where your sheets can easily start looking like a mesh of lines.
This is why with this template you will get 10 view filters what you can apply to all views where you need them. They are setup to solve many common issues that arise with presenting reinforced concrete projects.
Rebar Image Plug-in
As part of this template you will learn about a free plug-in that allows you to generate shape images from any rebar shape you can create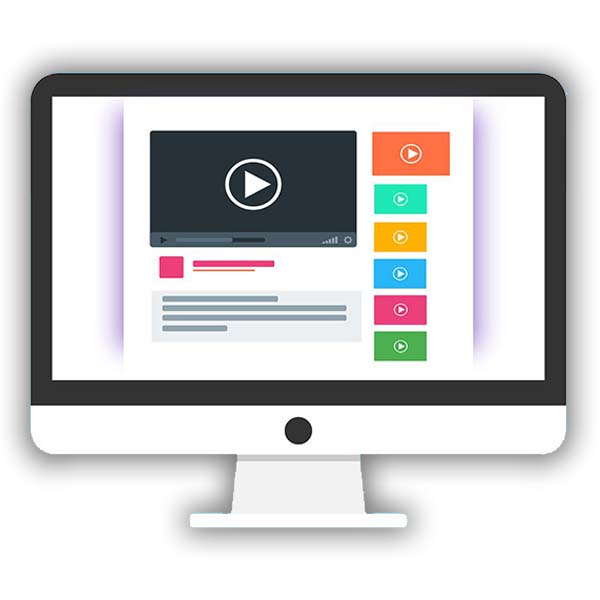 Educational Videos
To help you understand how the template is meant to be used there are educational videos that explain what is included and how can it be used.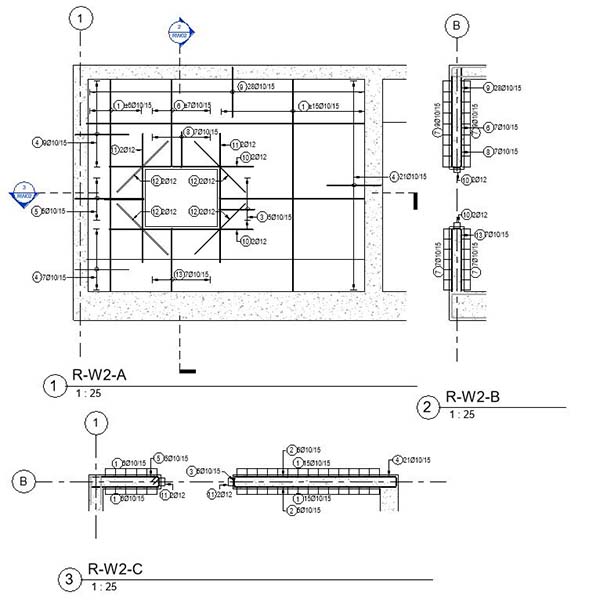 Example Project
A complete small project is included to show you how this template can be used. You can explore this project and see everything in action.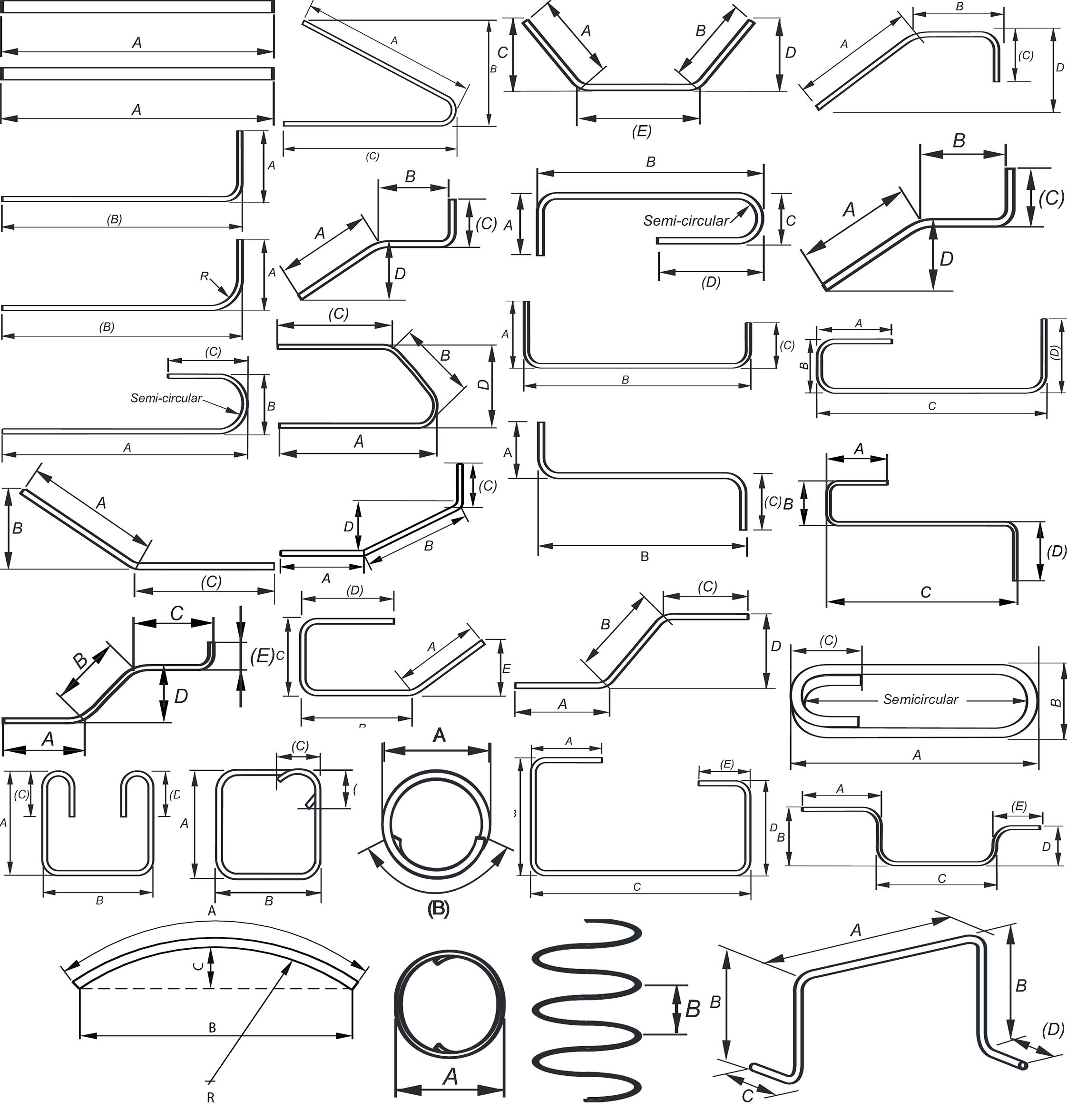 In addition to the template, you will get the Rebar shapes family pack (9.99$ value)
In this package you get two sets of Rebar Shape families with two different approaches to the formula parameter Length of Each Bar, and Rebar Images were inserted in both sets of families.
In one set the formula was compiled according to Shape Code rules. While in the second set the formula is assembled without the use of bending diameters, in this way we get bar lengths that are equal to the sum of the lengths of all bar segments. 
So depending on which approach suits you, that set of families you use.


This template will work with Revit versions: 2020, 2021, 2022, 2023 and 2024
Special offer: If you purchase the template and covert it to imperial units and send that version to us, you will get a full refund!