What you will learn in this 5h course:
Learn the complete workflow for creating a single floor family home in Revit. The 5h course covers sketching up the basic floor plan, adding complexity, layers, openings, all components and completing all project documentation.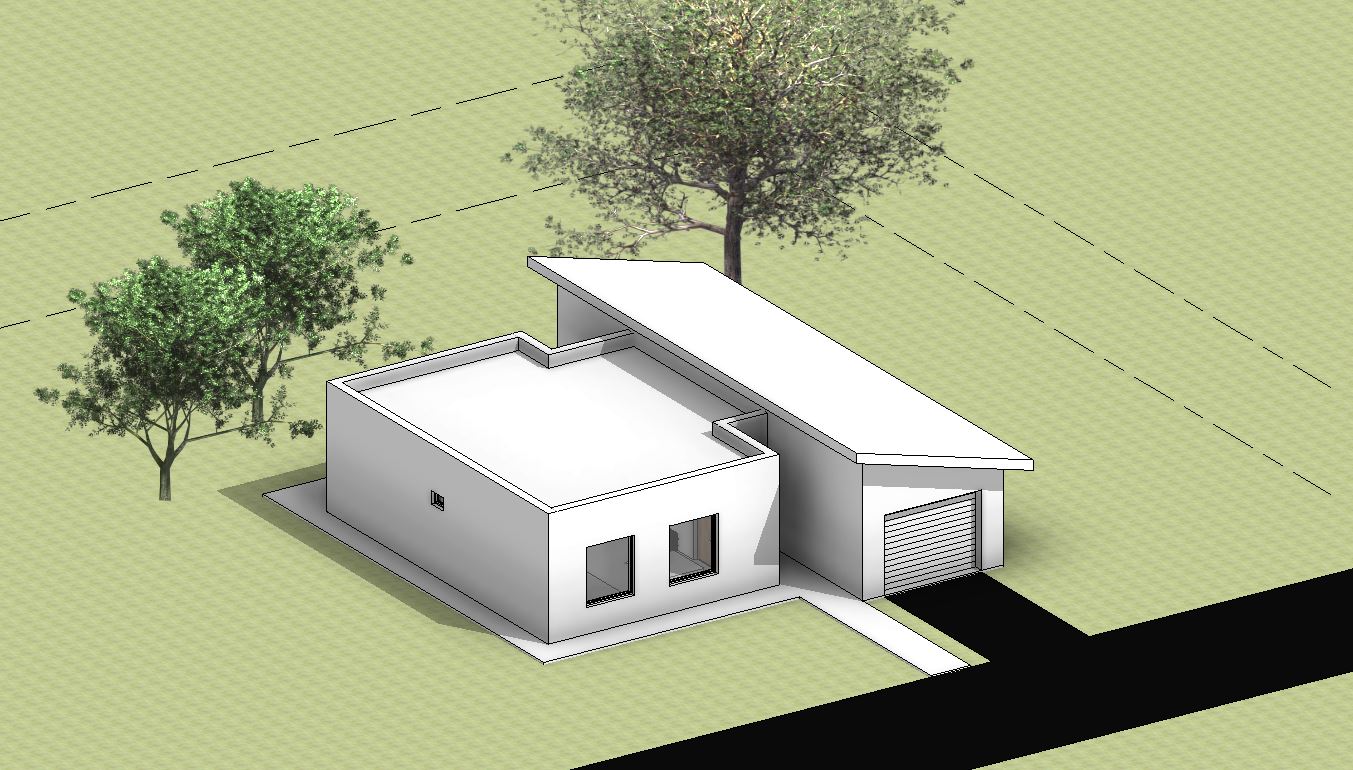 Sketching out the project
Let's get started...
The course starts off by sketching out the basic design in such a way that is grate in the first phase of the design process, so you can find the best solution for your project.
Creating a complete layout
Let's model the whole layout...
The whole layout is modeled according to the (imaginary) project needs and requirements.
Each room is modeled to include all furniture, fixtures and equipment so the project will not only look good, but it will be also quite functional.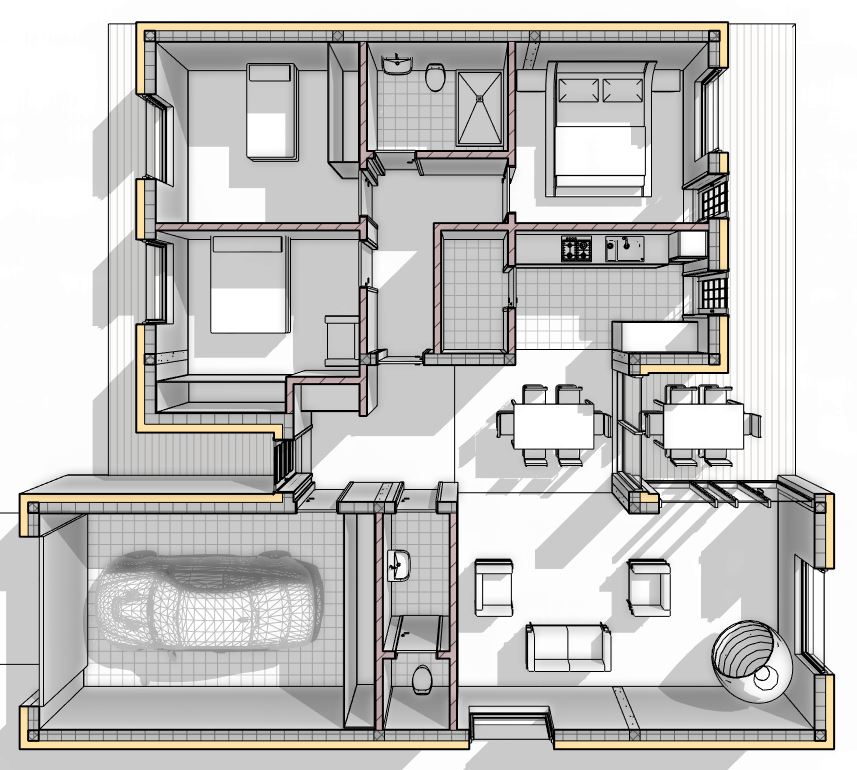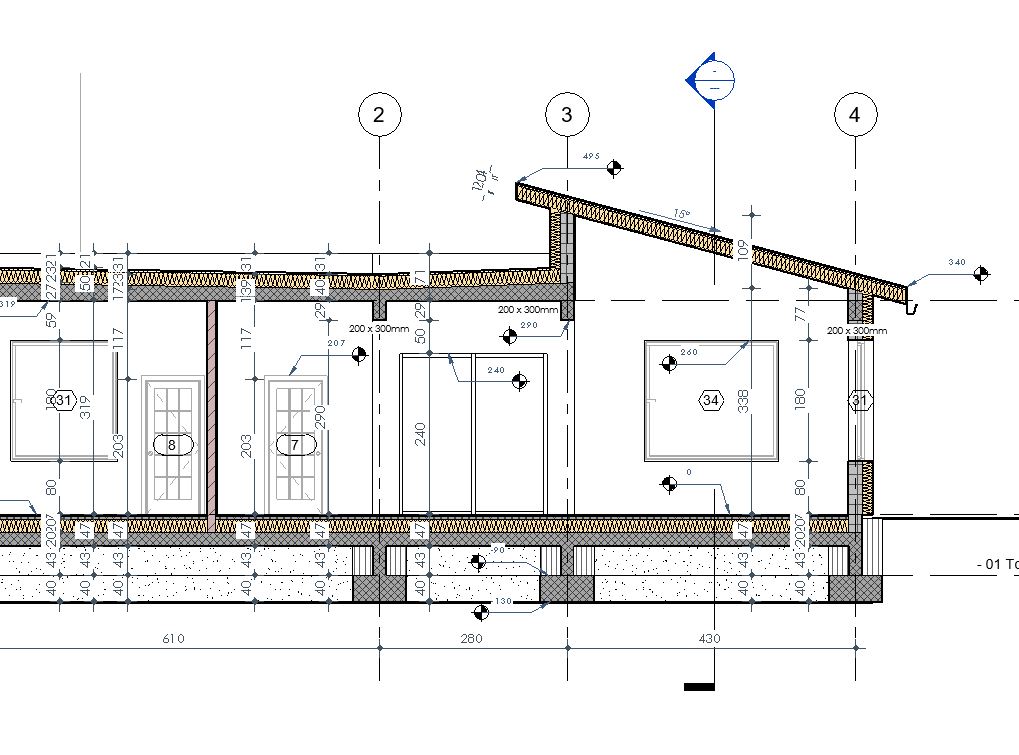 Complete annotation and detailing
Making sure to include all necessary annotation is an important part of any project...
This course covers annotating the main floor plan as well as a section. Dimensions, tags, grids, elevations, insulation batting lines and much more is added in order to make sure everything is up to standards.
Structural Elements are Modeled
Make sure that the building is structurally supported...
Structural elements are really important, and even doe this website is mainly for architects, this is something that definitely shouldn't be skipped.
Beams, columns, roof framing and foundation is modeled in this course.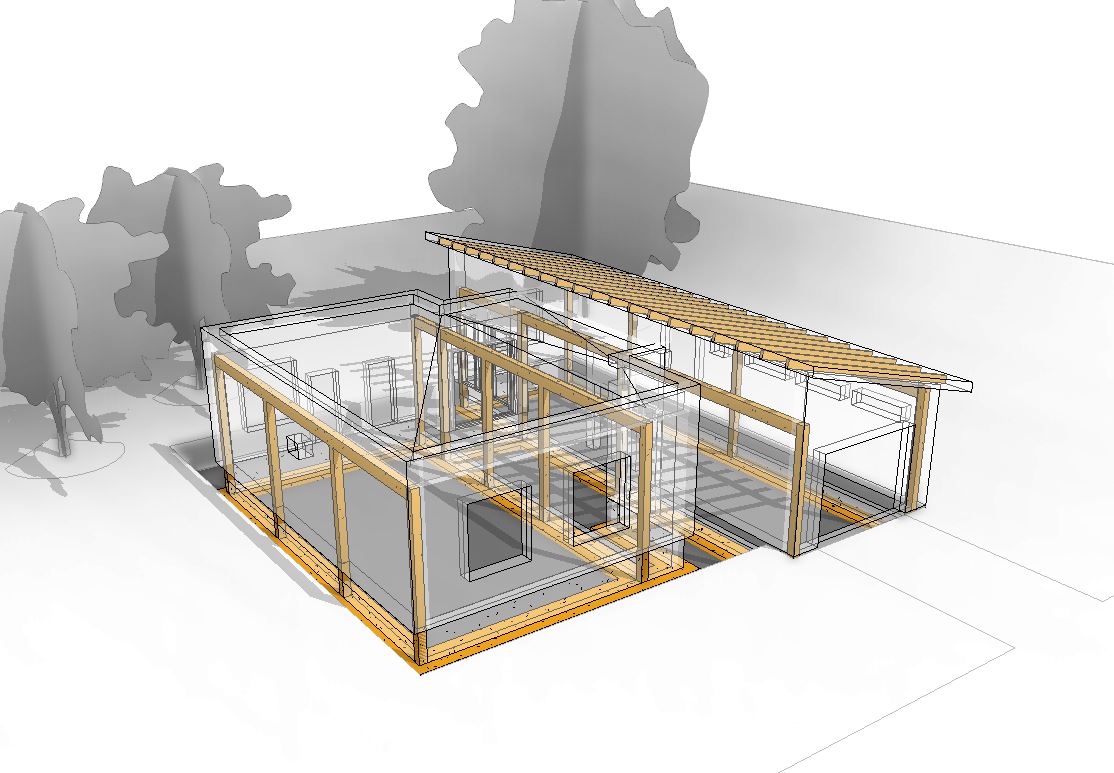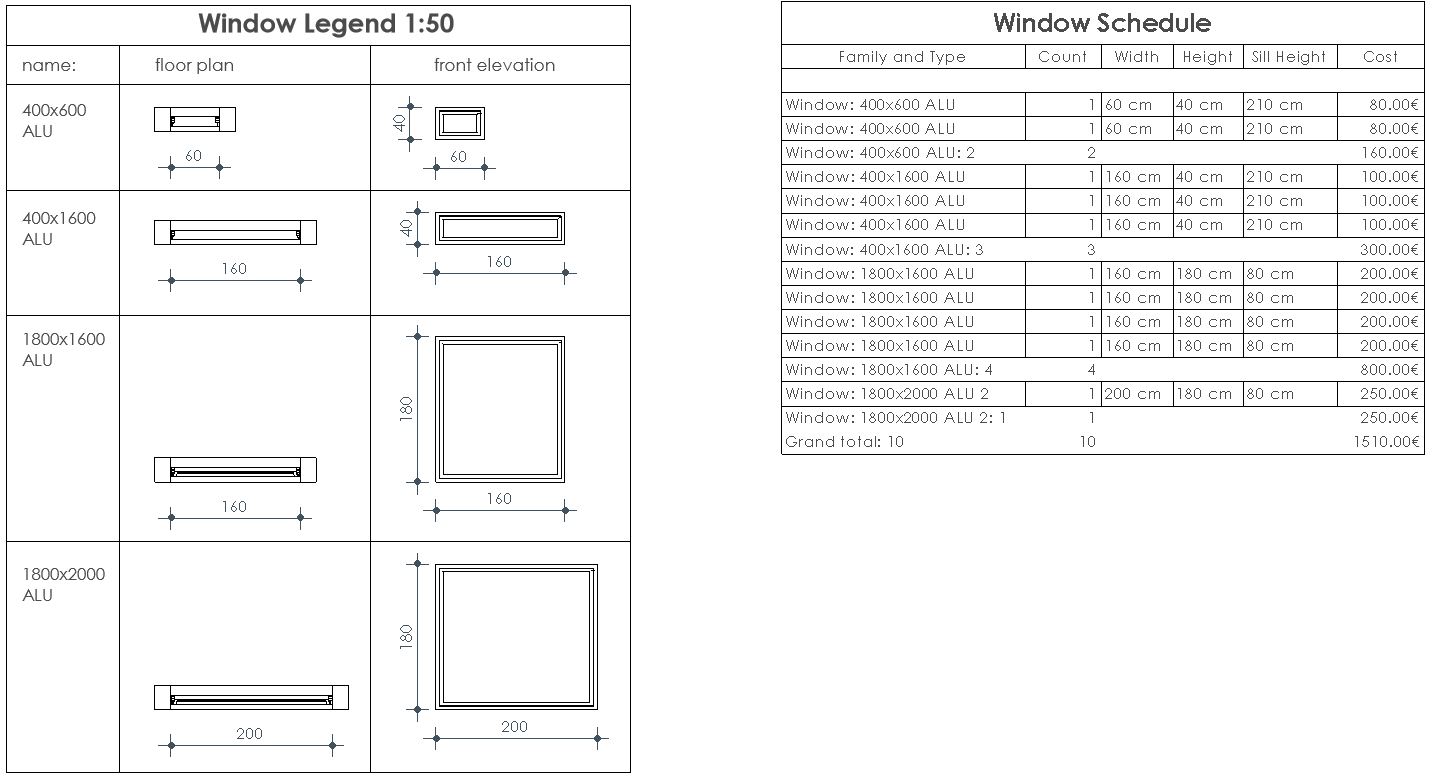 Extracting all data from the BIM model...
The whole point of BIM or Building Information Modeling is the ability to extract information out of the model that you have created.
In this course we will be creating a window schedule as well as a window legend to show of in a diagram view what types of windows are used on this project and how many of them.
Let's make something fun... :)
To make it all look impressive we are going to be taking an advantage of one of Revit's coolest tools and that is the Displace elements tool that allows you to create exploded diagrams!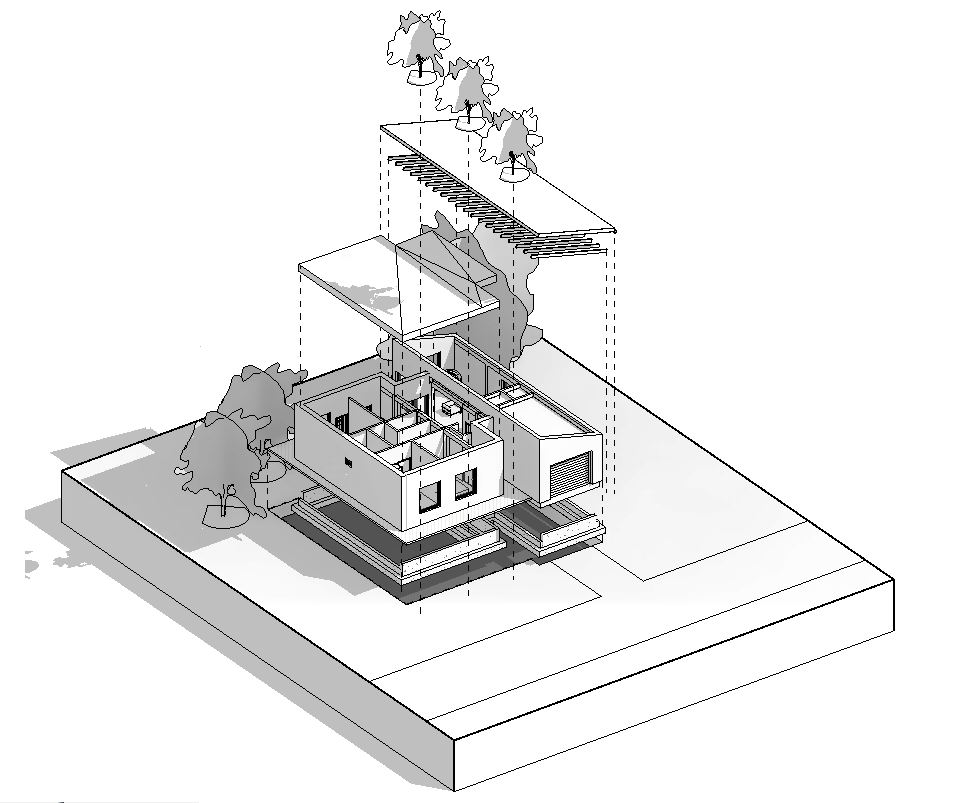 Producing all project documentation
Time to get ready for printing...
At the end of the day all project documentation has to be printed, this is why this course completely covers how to place all created views on sheets.
We will be creating one presentation sheet and one detailed documentation sheet in order to cover both sides.
Buying for a company?

Contact us in order to get special discounts for multiple users, consultation services and custom template and family library building. We can also issue a company invoice and offer bank transfer as a payment method.
For more information, contact us here:
*You will have to have Autodesk Revit 2019 or newer installed on your computer in order to use the exercise files. Having some basic understanding of Revit is beneficial for following the course.